I guess this is kind of a continuation of thoughts and feels on the journeys series so this will be the 3rd one!
In Homer's epic, The Odyssey, our epic hero Odysseus journeys home after being gone for 10 years, fighting in the Trojan war. His journey home, takes him another 10 years and is filled  enough adventure and drama to last a lifetime. Now, I ain't no Odysseus, but the past 11 months have definitely felt longer, and maybe parts of the story would fit better in an MTV reality show (I'm serious!), but at the end we all make it back home.
This blog is coming to ya live from Denton, TX, from the comfort of my bed. I'm entering week 3 of reentry into the States and my post-YAV year life. It does feel weird to be home… So much is the same, (2-4 is still happy hour at Sonic, American presidents are still announcing troop deployments to the middle east (maybe, what was that???), Texas is hot), yet so much is different. Idk, words fail me in this regard.
People asked me a ton what I missed the most about home, and I've struggled to answer this question, but I think now that I'm back I can most definitely say trap music (Bodak Yellow isn't a musical masterpiece but it is nevertheless a BOP as the kids like to say #Cardi4President), the smell of my family's house, and just feeling like I belong here…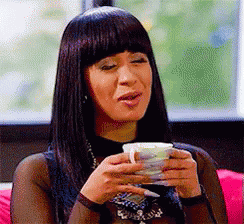 The last month of my YAV year felt completely nuts… So instead of words here are some pics of some of the shenanigans I got into during the month of July!
Day trip to Cumbrae w/ #teamCastlemilk
I went camping for the 1st time w/ O for my 'actual' birthday!
Everyone wants to know what I'll be doing now that I'm home. A very well-intentioned pastor asked me "what my vocation was going to be" the other day and other than say 'GIRLLLLL," I politely answered that I was still trying to figure it out. Which is totally a lie. I know exactly what I want to be doing with my life and where I see my journey continuing. But I think one of the things that keeps falling into my path is that I've gotta chill out and slow down, and also I should be careful about how I make my plans with the universe and myself. So in October of last year, I told myself that I was going to push back my plans until I was done with this year. Which is terrifying and extremely anxiety provoking. But I'm only a couple of weeks in so we'll see how it goes. I will say that I know that I want to continue my work life in an adventure that will allow me to continue to foster healthy relationships and work environments. Whether that's sitting at a desk answering calls, running around after children, or even working in a church again, only time will tell. I will keep y'all updated though. We did a reflection with Lynn a while back, I think on Iona, and there was this great quote to the effect of 'if you don't know the end goal, you can't call it traveling.' I LOVE THAT.
But at least for the next month (only, hopefully), I'm firing out applications, typing up cover letters until my fingers cramp up, catching up on American TV that I've missed out on, exploring Denton again, and drinking margaritas!
As I mentioned in my last blog, I'm going back to Scotland next month. MAP will be hosting the inaugural Milton Music Festival and I have the opportunity to go back for it (if you'll be in Glasgow on September 16th, GET YA TICKETS FAM). It'll be a whirlwind of a week, but I'm getting more and more excited as the calendar draws near. And then, less than 12 hours after I return from Scotland, I'll be heading on another plane to Colorado, for our YAV transition retreat. I cannot wait to see my peeps again (if you ask my YAV sisters, this is a GIANT shift from how I was feeling about the month of September a couple of months ago…). Closure is such a privilege, so that we will get this space to decompress, hear each other's stories and begin to find tools to truly be finished with this stage of our journeys is a blessing.
On the topic of home: Scotland has totally become that for me. I've gotten to live in some pretty amazing places over the course of my short life. The beauty of being in relationship with people and places is that they all seem to happen at a place in your life when they need to (or not sometimes…). I'm so grateful for some of the people in Scotland that I've gotten to be in relationship with. I know my life is fuller for it. Everyone keeps asking me when I'm coming back permanently, and that I shouldn't worry about a place to stay etc. My public answer is, "chill out, I need to go home."
Okay, that's enough rambling… here's a playlist. Songs about home. I clearly got distracted as I was making this one, but anyways…